Back to our Insights
Report
Government Measures and the Aviation Industry in the recovery from COVID-19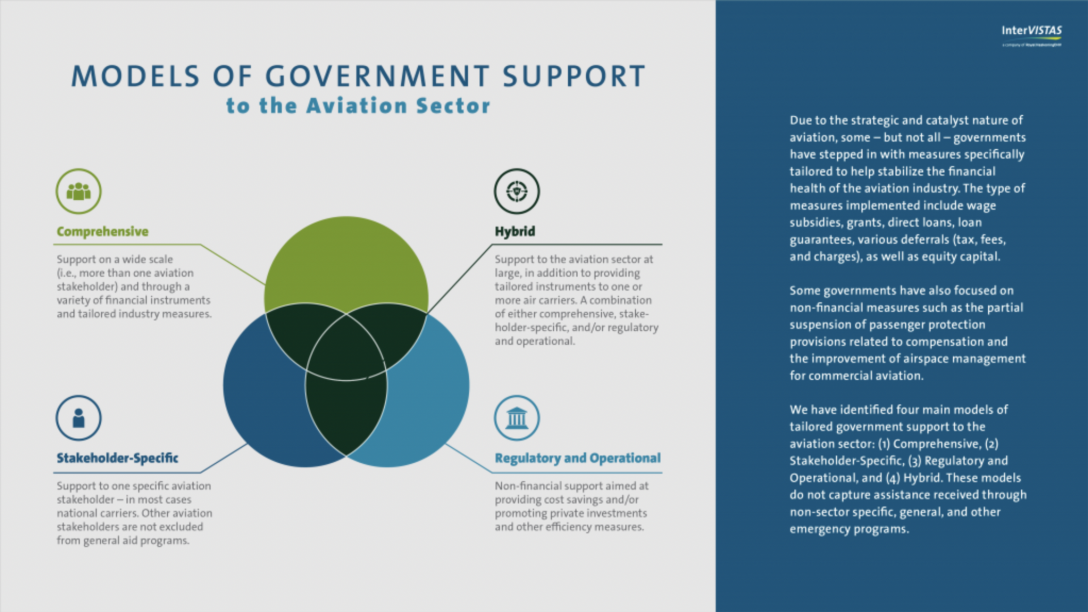 The COVID-19 pandemic is transforming the business of aviation and shaping the interplay between governments and industry. InterVISTAS takes a look at how governments around the world are supporting the aviation sector in disrupting times, the different models of support available, and some key commercial and aeropolitical implications for the future.
Download Full Report
Contact Us
Ready to get started? Let's work together on finding solutions that work for you. Get in touch and let us know how we can help!
Contact Us