We help our clients imagine and realize a brighter future.
Our goal is to guide the transportation industry towards a more sustainable future in the service of fostering connections.
Empowering our partners with insights, strategies, and tools, we aim to pioneer industry best practices and to be the go-to partner for holistic, strategic mobility consulting.
Our Values
Integrity

We strive to work with clients and our internal staff with clarity of fact- based decision-making and honest expert opinion. We may sometimes be faced with delivering bad news and will ensure we keep our independence and professional judgment.

Quality

We will not sacrifice the quality of our brand and individual reputation with incomplete or erroneous conclusions. Our value is going to be client satisfaction with the quality of our work.

Empowerment

We hire the best minds in the business. From recent graduates to seasoned professionals, we empower staff to make good decisions – both internally and externally.

Innovation

We invest in our people to be part of the transformation of skills development and services for our clients. Never satisfied with the status quo, we will also co-create ideas, products and game- changers with clients.

Fun/Passion

Our professionals live, breathe and dream about the future of mobility… but we are also people who are fun and passionate to contribute back to our industry and the communities we reside in.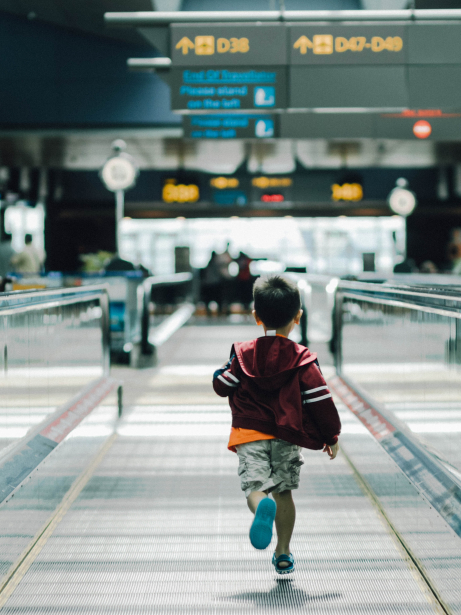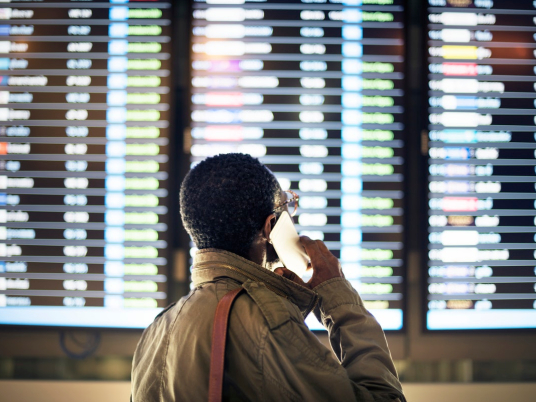 CAMSC Certification Supplier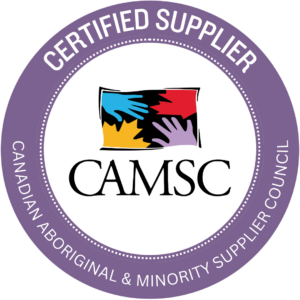 Intervistas Consulting Inc, a proud member of The Canadian Aboriginal and Minority Supplier Council (CAMSC) facilitating the growth of Aboriginal, and minority owned businesses through their inclusion in Canadian supply chains.
Future of Transportation
New futures require bold ideas and solutions that match the pace of our increasingly digital culture. We need  to address emerging opportunities and evolving challenges in the Aviation industry
Our multidisciplinary approach combines InterVISTAS's aviation knowledge with digital capabilities. In addition, our group's cross-industry track record in digital transformation and systems integration allows our consultants to draw best practices from a range of diverse domains. Our approach is to propose end-to-end support from envisioning possibilities and devising strategies to evaluating options and proposing a sound roadmap for implementation.
Evolving aviation rests on three foundational pillars: SmartAssets and Operations, Sustainability, and Customer Experience. Together, these three components form a comprehensive framework that our consultants can use to ensure that our solutions serve the right industry objectives.
Our People
The single most important asset at InterVISTAS is our people. Through our talented team, we deliver unique solutions to our client's problems.
Explore the team at InterVISTAS
Our History
In 1997, our company was created as a subsidiary of the Vancouver Airport Authority. Built off the airport's extremely successful Marketing & Planning Department, YVR VISTAS was created to provide consulting services. In less than two years, employees bought the company, and renamed it to InterVISTAS.
Since then, InterVISTAS has grown and developed into an international consulting firm with more than 2,000 projects completed in over 75 countries. Throughout our history, we've always focused on delivering the best value to our clients and solving problems with the goal of fostering in-person connections around the globe.
Today, we are a strategic partner of RoyalHaskoningDHV, an independent and international engineering and project management consultancy. A leader in sustainable, digitally-relevant solutions, we're excited about our role in enhancing society and shaping a more sustainable and promising future.
1990s
1997
VISTAS is founded by Vancouver Airport Authority to provide consulting services to the transportation and tourism industries.
1999
Employees buyout the firm and change name to InterVISTAS.
2000s
2004
InterVISTAS acquires Global Aviation Associates, Washington DC and establishes InterVISTAS-GA.
2008-2009
InterVISTAS and Innova Aviation are merged as part of the strategic global alliance of DHV, Delcan, and NACO Netherlands Airport Consultants.
2010s
2011
DHV completes its acquisition of 100% of InterVISTAS.
2012
DHV and RoyalHaskoning merge to form RoyalHaskoningDHV.
2018
InterVISTAS and NACO restructure to create a joint aviation services group.
2019
Smart aviation solutions are initiated, including dashboarding, digital services, and automation.
2020
A new strategy is launched themed on building sustainability in aviation and mobility solutions.
Related Companies
InterVISTAS is a proud strategic partner of RoyalHaskoningDHV. Backed by a solid reputation and strong global presence, RoyalHaskoningDHV gives us access to experts around the world in an incredible range of disciplines.
Read more about NACO and RHDHV