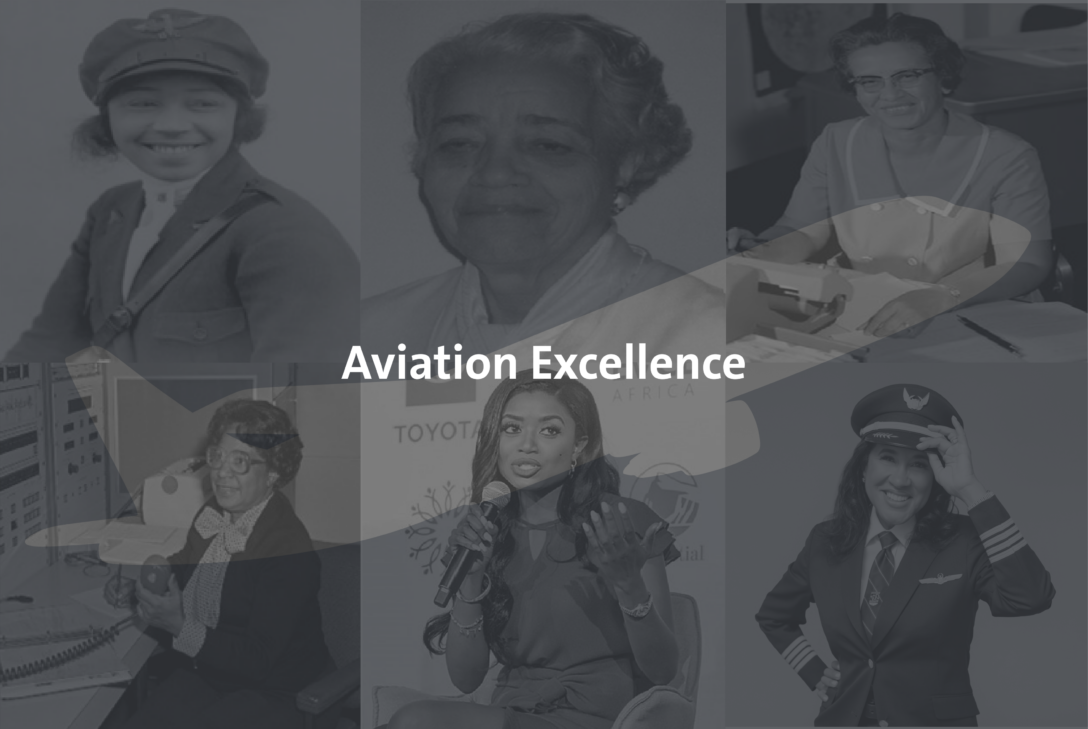 InterVISTAS is proud to highlight the extraordinary achievements of six black women in honor of Women's History Month and Black History Month, today on International Women's Day.
The six women featured here have contributed significantly to the field of aviation. Each has overcome significant hurdles to succeed, paving the way for others to follow in their footsteps. The below excerpts tell only a small part of their story.
At InterVISTAS we are also proud supporters of groups such as Elevate Aviation, which helps introduce women and youth to careers in aviation. For our next generation of black and female leaders in aviation, it is also important to recognize the role of the Urban Pilots Network (UPN). Elevate Aviation's Kendra Kincaide featured the story of Zoey Williams, who received a UPN scholarship in 2015. Read more about Zoey's story here. "I believe that diversity in aviation can be increased through outreach and community involvement. I often meet young girls who have said, 'I did not know that being a pilot was an option.' Representation is important and we need to encourage young women and minority groups… aviation is an option and a great one too!"
The movie 'Hidden Figures' (2016) portrays the lives of three black women working at NASA during the 1950s and early 1960s, detailing how each of the three women were crucial to the success of the 'Project Mercury' missions in the race for human-crewed human space flight. Katherine Johnson, Dorothy Vaughan, and Mary Jackson worked as human "computers" performing mathematical calculations by hand that were instrumental for the orbital trajectories of spacecraft, including John Glenn's orbital flight around the world aboard Friendship 7 in 1962. Learn more about the stories of these incredible women here
---
Modern Day Examples of Excellence
Contact Us
Ready to get started? Let's work together on finding solutions that work for you. Get in touch and let us know how we can help!
Contact Us