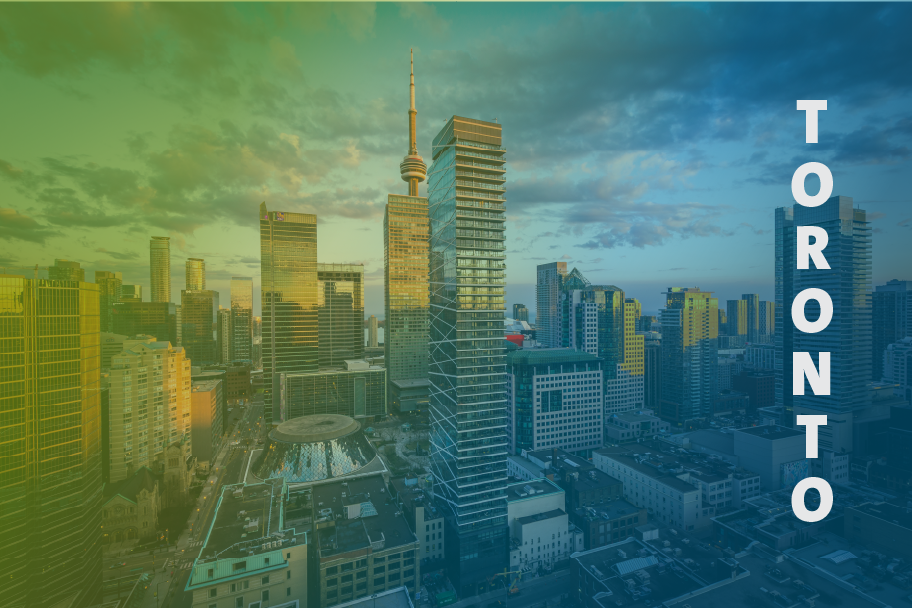 October 3, 2023
InterVISTAS Consulting is pleased to announce the establishment of a Centre of Excellence in Toronto, Canada built on advanced solutions in market development, accessibility, and business strategy. An interdisciplinary team will be part of the innovation ecosystem in Toronto to develop partnerships with clients in advanced air mobility, artificial intelligence, automation, and emerging fields of mobility research.
Key staff at InterVISTAS' Toronto office include three seasoned professionals in the emerging areas of market development, innovation, research, and accessibility:
Julien Carron: Julien brings a diverse set of experience in market development, airline, airport, and consulting services. Recently Associate Director of Air Carrier Service Development at GTAA (Greater Toronto Airports Authority), he has a deep insight into the strategies to help drive commercial success.
Kirk Goodlet: One of the foremost experts on accessibility and facilitation, Kirk has helped in a range of global and Canadian initiatives towards improving guest experience at airports. Active in Airports Council International World activities such as a Future of Travel working group, he has a balance of operations, technology, and solutions expertise for airports of all sizes.
Jody Kositsky: Jody has been with InterVISTAS for more than 10 years, providing support to clients across a broad range of transportation modes. Her work has focused largely on economic and regulatory issues in the transportation industry, having written papers on issues in aviation and rail more recently.
"We are pleased to build on the proud history of InterVISTAS in Canada and our operations throughout the United States to grow our team.  Our ability to serve Toronto area clients and partners as well as points beyond will ensure we have access to important areas of innovation that will benefit transportation and tourism sectors."

Solomon Wong President & CEO
InterVISTAS provides a suite of services to guide the transportation and tourism industries towards a more sustainable future in the service of fostering connections. The firm has professionals in Canada, the United States and UK to empower our partners with insights, strategies, and tools. Team members have completed over 10,000 projects including ground-breaking work in technology, economics, regulation, and planning.
Media contact.
InterVISTAS: Bill Jones
Contact Us
Ready to get started? Let's work together on finding solutions that work for you. Get in touch and let us know how we can help!
Contact Us