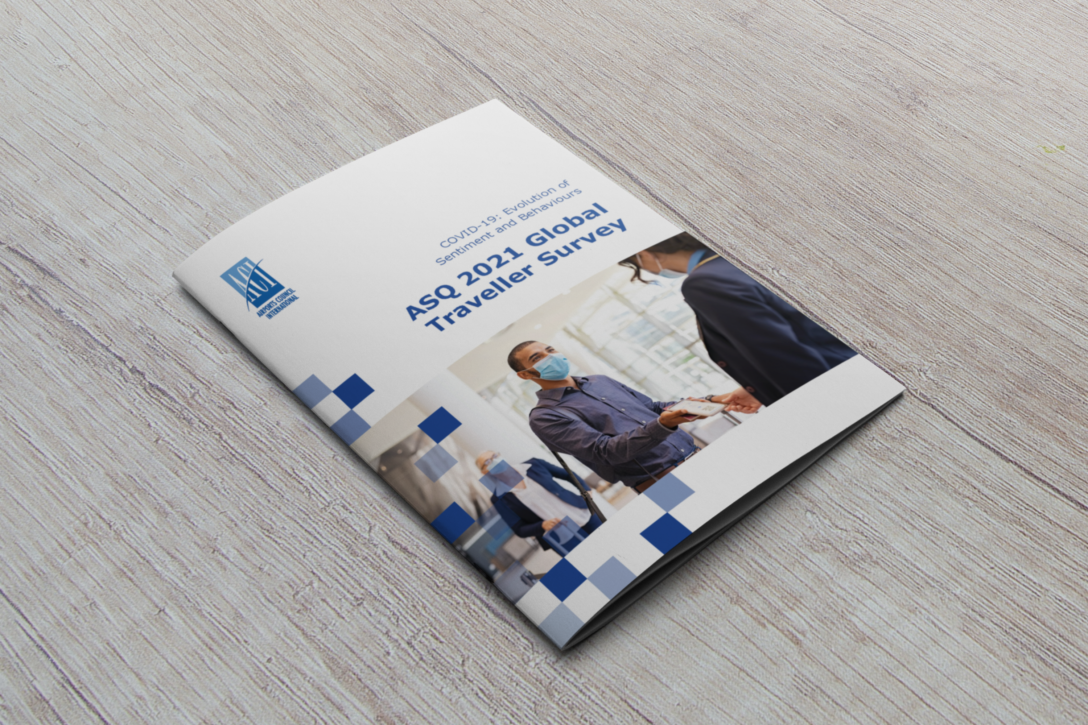 InterVISTAS Consulting is pleased to be ACI World's advisory partner and collaborator on the second edition of this crucial Global Traveller Survey. As a management consulting firm working in aviation, transportation and tourism worldwide, the strategic solutions we offer our airport and travel industry clients and partners remain founded on a continued pursuit of new travel market developments and future- focused insights.
We applaud and recognize ACI World's foresight in this important ongoing work on the world airports' key customer and economic lifeline. Spanning 31 countries within 5 continents, including surveys within many of the world's largest air passenger markets, this latest customer research program has produced the most comprehensive series of market insights that currently exists on active air travellers worldwide.
As an industry, we must continue to partner to understand: how the ongoing evolution of the COVID-19 pandemic is specifically impacting air passenger travel intentions worldwide; how we can enable the safe return to 2019 air traffic volumes and growth levels as soon as possible globally; and what we can now learn together about the emerging perspectives, expectations and behaviours of all air travel customers on their renewed end-to-end journeys from origin, through the world's airports, on aircraft, and at their destination.
Of note is the contribution this air traveller insight provides in amplifying the need for all travel industry partners to work together on journey development. Global air travellers, while obviously mindful of COVID-19 rates and the travel readiness and vaccination status of the country or region they seek to visit, are motivated to travel again in much larger numbers domestically and internationally. Yet, air travellers do not care to distinguish the various players and agencies involved during their complete end-to-end journeys. An air traveller takes one journey to reach their destination, and all organizations interacting in part with that traveller should have the same holistic lens of the travel consumer in developing and optimizing the seamlessness of that end-to- end journey.
This new air traveller research supports this view and reinforces a worldwide call to action for: globally harmonized and consistent travel and health protocols, processes, and communications while on the journey; linked systems for health credentialling and verification; compatible processing and smart innovations and technologies at borders and throughout the journey; and increasingly seamless, efficient, digital, and touchless end-to-end journey experiences.
For the world's airports, and their travel industry partners, we believe this latest market intelligence from the annual global air traveller research program will serve as a key input in maximizing renewed organizational strategy development and business development planning.
During these unprecedented and fluid times, it is more critical than ever to commit to ongoing development of air traveller market insights that continue to inform the creation of tangible business solutions for the entire travel industry. As the world moves towards two years of life with the COVID-19 pandemic, we all seek to play our part in accelerating the recovery of the global visitor economy and world trade.
The full report is available for purchase here.
Contact Us
Ready to get started? Let's work together on finding solutions that work for you. Get in touch and let us know how we can help!
Contact Us