Back to our Insights
Blog, News, Press Release
InterVISTAS Consulting Commits to Carbon Neutrality by 2030, joins The Climate Pledge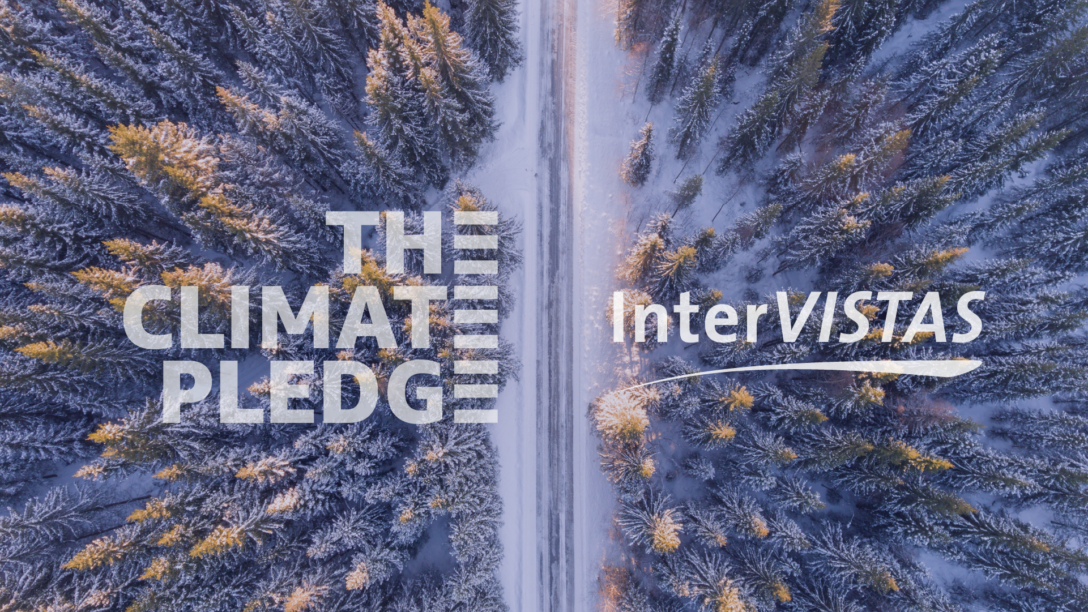 "InterVISTAS is among the first consulting companies to join The Climate Pledge and is committed to decarbonization. The commitment to decarbonize also extends to projects it delivers in the field of aviation, transportation, and tourism.
As part of its commitment, we will provide:
Regular reporting on the measurement of greenhouse gas emissions;
Carbon elimination to implement decarbonisation strategies through real business change and relevant innovations;
Credible offsets to neutralize any remaining emissions with additional, quantifiable, real, permanent, and socially beneficial offsets.
The Climate Pledge is a commitment for businesses and organizations to take collective action on the world's biggest crisis, and to work together to build a safe and healthy planet for future generations. Signatories commit to reaching net-zero carbon emissions by 2040,10 years ahead of the Paris Agreement.
InterVISTAS has adopted a more aggressive target to attain carbon neutrality by 2030 and will report on Scope 1, 2, and 3 GHG (Green House Gas) emissions publicly on our web site (www.intervistas.com)
We are pleased to join The Climate Pledge and to add our name along with nearly 400 companies committed to reaching the Paris Agreement 10 years earlier. Our employees are also resolute in playing their part in the transition to carbon neutrality and in protecting the earth's future for generations to come."
Solomon Wong
President & CEO of InterVISTAS
Media contact
InterVISTAS: Bill Jones

About InterVISTAS
InterVISTAS has a vision for transforming mobility to be sustainable across social, economic, and environmental dimensions. Its mission is to help clients create strategies to action based on research, insights, and creative solutions. With offices in Vancouver, San Mateo, Washington, DC. it has completed over 8,000 projects in over 70 countries in its 25 years of history. For more information, see www.intervistas.com.
Contact Us
Ready to get started? Let's work together on finding solutions that work for you. Get in touch and let us know how we can help!
Contact Us